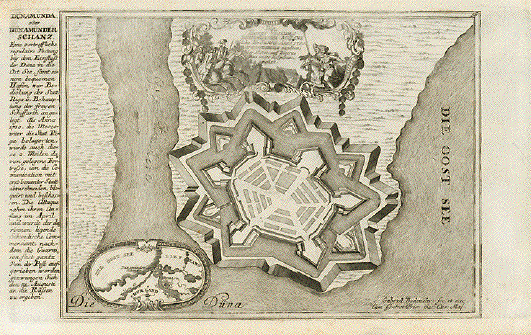 "Dunamunda oder Duenamuender Schanz"
"Die haupt Vestung Dunermunder Schanz"
Copper engraving by Gabriel Bodenehr (1664-1758).
Print shows the fortress of Daugavgriva near Riga in Latvia. In the lower left is a circular inset showing Riga, Churland and surrounding area. At the bottom is the Duena River flowing into the Ost See on the right.
Print has very light overall age toning. Minor signs of age and use.
17 x 16 cm ( 6.6. x 10.2 ")
$ 125.00
Order Nr. BALTIC237945