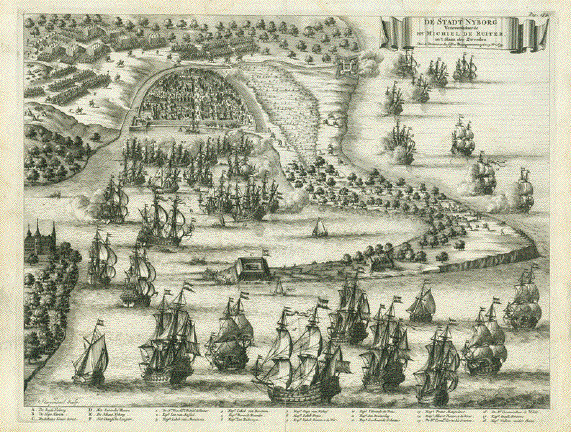 Nyborg. - "De Stadt Nyborg veroverdt door de Hr. Michiel de Ruiter en't Slaan der Zweeden…1659"
Copper etching by Bastiaen Stopendael (1637-1707)
of the bombardment during the Swedish-Danish War. Dutch fleet attacking and liberating the
Danish city from Swedish occupation.
Amsterdam, ca. 1680 / 1700
Light general age toning. Centerfold supported about one inch from bottom of print upward.
Margins have several very small repaired teas, none reaching the image.
25,2 x 34,2 cm (ca. 9.9 x 13.5")
Order Nr. DENMARK252960SOLD