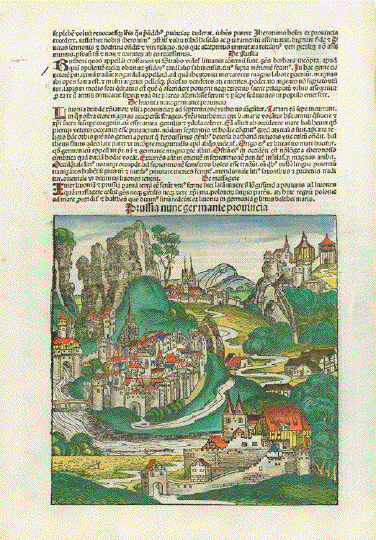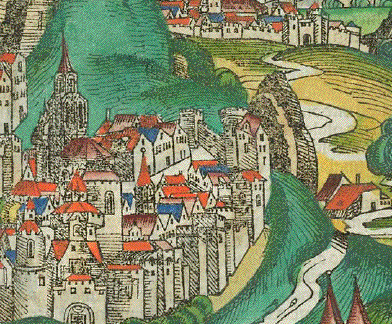 *******
Reverse: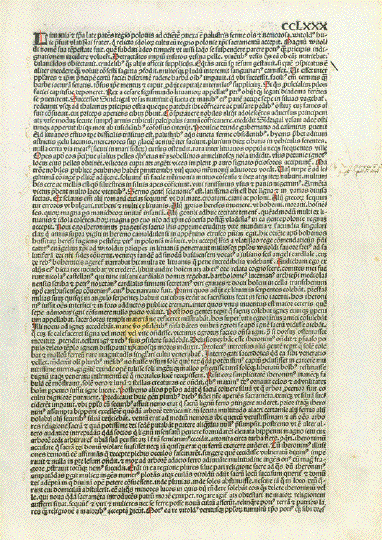 "Prussia nunc germanie provincia"
Type of print: Woodcut
Color: Excellent hand coloring
Published in: Nuremberg Chronicle ("Weltchronik" (Liber Chronicarum)
Author: Hartmann Schedel.
Published: Nuremberg, 1493 (first edition)
Text: Latin. Relating text print above image.
Verso: Text print in Latin.
This province, also called "East Prussia" by Germans was incorporated in Germany in the year 1466 during the Second Peace of Thorn. It remained the easternmost province of Germany until the end of World War II, when it became a part of Poland.
Condition: Very good. Excellent hand coloring. Image flawless. Margins a bit age toned with some traces of age and use. Overall appearance near excellent!
Image: 23 x 23 cm (ca. 9" square)
Sheet size: 43 x 29,5 cm (ca. 17 x 11.5")
$ 480.00 NO DISCOUNT!!!
Order Nr. SCHEDEL254141