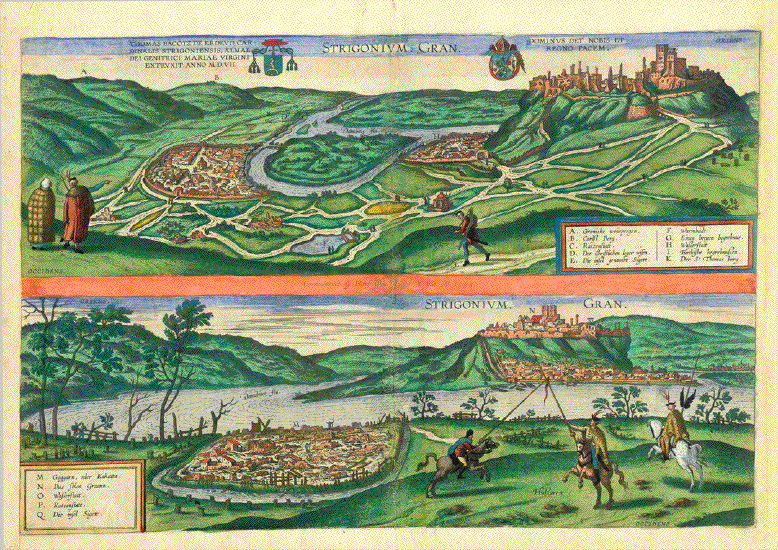 Esztergom. - "Strigonium. Gran" Hungary
Sturovo Slovakia
Two views of these two cities from different angles.
The Danube forms the border between Slowakia and Hungary.
Copper etchings. Very fine original hand color
Published in "Civitates Orbis Terrarum" by Georg Braun (1541-1622) and Frans Hogenberg (1535-1590)
Cologne, 1595
Verso: Text in Latin. Left and right margins have been widened.
Upper view: 16,9 x 51 cm (ca. 6.7 x 20")
Lower view: 16,4 x 51 cm (ca. 6.5 x 20")
$ 880.00 (Please look for discount at top of this page)
Order Nr. HUNGARY252915