Snake lithographs printed in color from:
"Naturgeschichte der Amphibien"
Autor: Leopold Joseph Fitzinger (1802-1884)
Published by Hof- und Staatsdruckerei Vienna, 1864
Page size: 24 x 30.5 cm ( 9.4 x 12 ")
The prints have minor signs of age and use. Special faults are mentioned.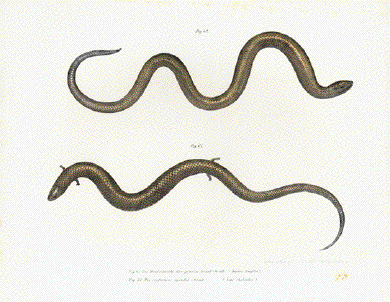 "Die Blindschleiche oder gemeine Bruch-Scink (Anguis fragilis)"
"Die erzfarbene Spindel-Scink (Seps chaleides)"
Crease in upper left margin corner. Spot in lower right corner.
Order Nr. REPTILE237168 SOLD
---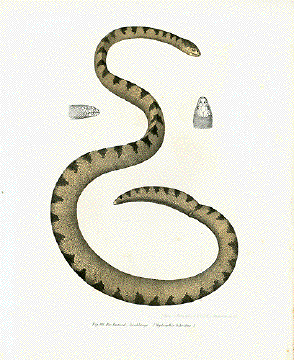 "Die Bastard_Seeschlange (Hydrophis hibridus)"
Order Nr. REPTILE237181 SOLD
---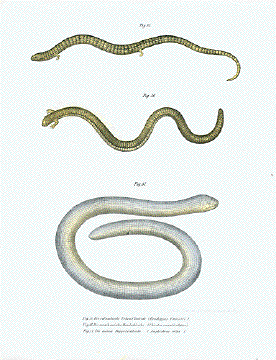 "Die columbische Zehen-Chalcide (Braehypus Cuvierii"
"Die mexikanische Handschleiche (Chirotes canalicolotus)"
"Die weisse Doppelschleiche (Amphisbene alba)"
$ 30.00
Order r. REPTILE237180
---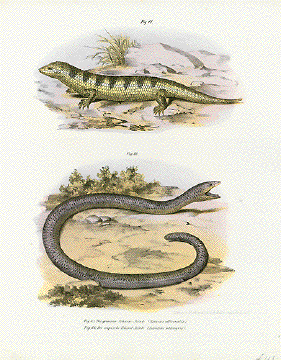 "Die gemeine Scharn-Scink (Seineus officinalis)"
"Die Kapische Rüssel-Scink (Acontias meleagris)"
Order Nr. REPTILE237179 SOLD
---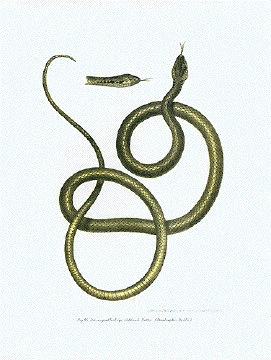 "Die augenfleckige Schlank-Natter (Dendophis Dahlii)"
Order Nr. REPTILE237178 SOLD
---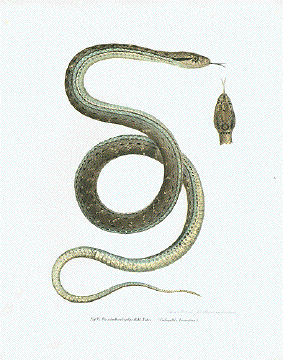 "Die eidenchsenköpfige Hohl-Natter (Coclopeltis lacertina)"
$ 40.00
Order Nr. REPTILE237177
---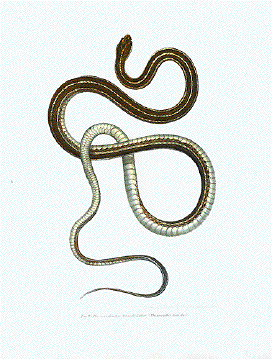 "Die weisschindige Stracuh-Natter (Thamnophis Saurita)"
$ 40.00
Order Nr. REPTILE237176
---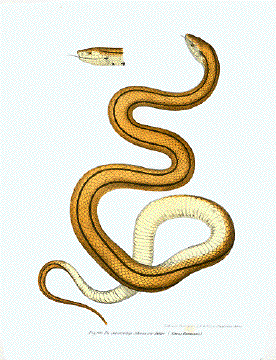 "Die zweistreifige Schnauzen-Natter (Simus Baumannii)"
Order Nr. REPTILE237175 SOLD
---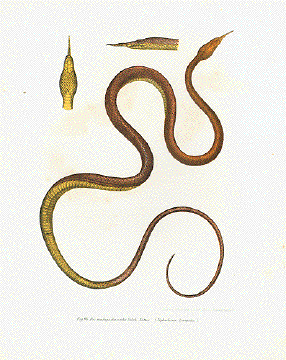 "Die madagaskarische Dolch-Natter (Xiphorhina Langaha)"
$ 40.00
Order Nr. REPTILE237174SOLD
---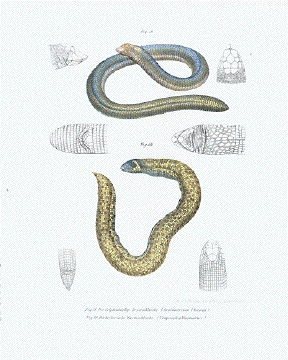 "Die delphinköpfige Brustschleiche (Lepidosternon Phocaena)"
"Die berberische Wurmschleiche (Trogonophgis Wiegmannii)"
Order Nr. REPTILE237173 SOLD
---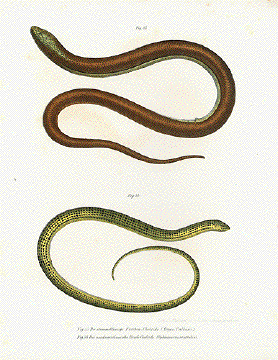 "Die stummelfüssige Furchen-Chalcide (Bipes-Pallasii)"
"Die nordamerikanische Bruch-Chalcide (Ophiosaurus ventralis)"
Order Nr. REPTILE237172 SOLD
---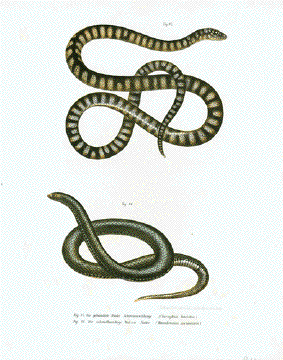 "Die gebänderte Ruder-Schwimmschlange (Chersydrus fasciatus)"
"Die schmalbauchige Walzen-Natter (Homalosoma arctriventris)"
$ 45.00
Order Nr. REPTILE237171
---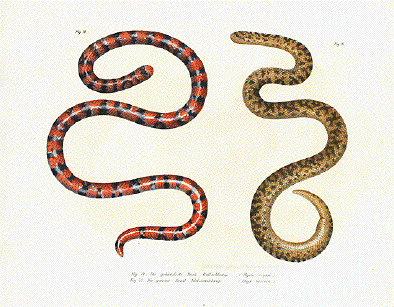 "Die gebänderte Bunt-Rollschlange (Ilysia scytale)"
"Die gemeine Sand-Walzenschlange (Eryx turcica)"
$ 45.00
Order Nr. REPTILE237170SOLD
---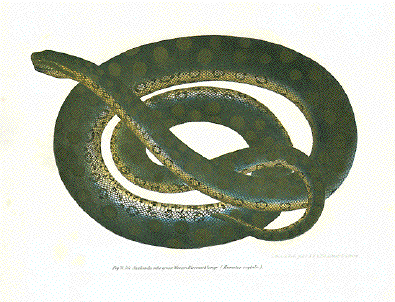 "Die Anakonda oder grosse Wasser-Riesenschlange (Eunectes scytale)"
Order Nr. REPTILE237169 SOLD