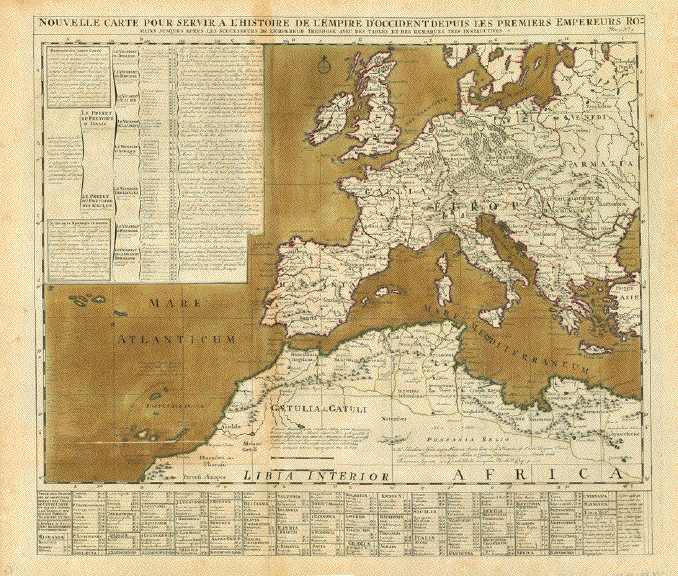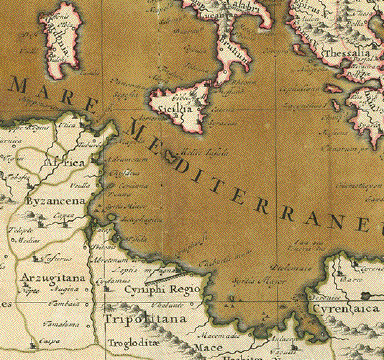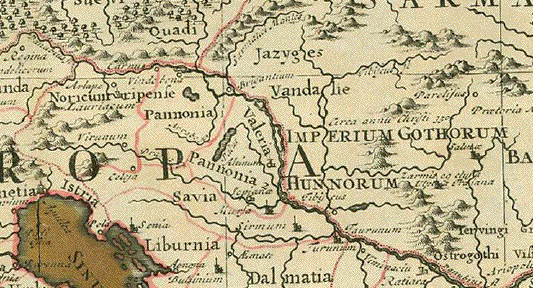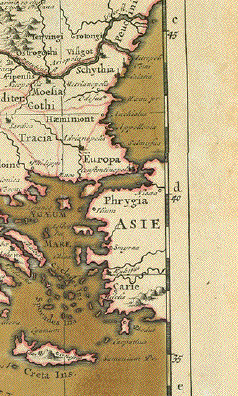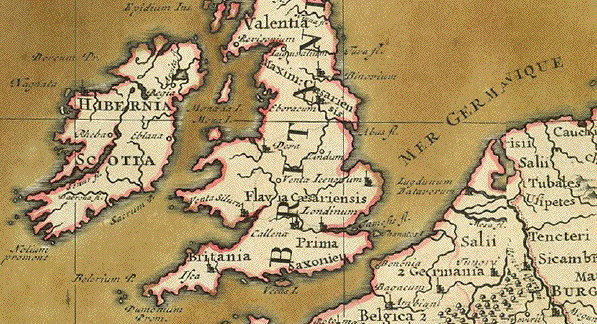 "Nouvelle Carte pour servira L'Histoire de L'Empire D'Occiendent depuis les premiers
Empereurs Romains jusques après les successeurs de l'empereur Theodose
avec des tables et des remarques très instructives"
The Roman Empire (West Rome) around 400 A.D.
Interesting names given by the Romans to the peoples in Europe.
Map has 2 vertical and 1 horizontal folds. All Sea waters have original hand color
as well as border lines. Copper engraving map.
Published in: "Atlas Historique, Ou Nouvelle Introduction A l'Histoire, à la Chronologie
& à la Géographie Ancienne & Moderne: Représentée dans de Nouvelles Cartes,
Où l'on remarque l'établissement des Etats & empires du Monde, leur durée, l
eur chûte, & leurs differens Gouvernemens"
Published in Amsterdam 1720
Overall natural age toning and a few signs of age and use.
Small repairs on centerfold.
Overall size: 50 x 58 cm (19.6 x 22.8")
Order Nr. EUROPE255021SOLD