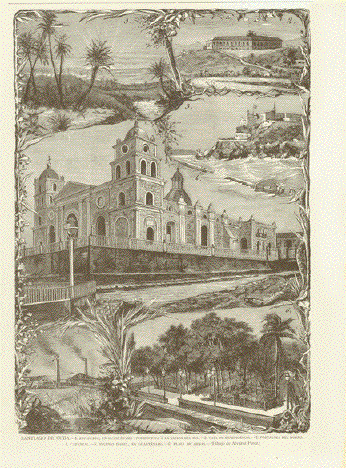 "Santiago de Cuba - 1. Rio guano, en Guantanomo: Perspectiva a la Salida del Sol, 2. Casa de Beneficensia, 3. Fortalezza Del Morro. 4. Cathedral. - 5. Ingenio Isabel, En Guantanamo. 6. Plaza de Armas,"
Wood engraving mde after the drawings by Alverez Perez, 1885.
n the reverse side is unrelated text. Very good condition.
Image: 33.5 x 23 cm ( 13.1 x 9")
$ 90.00 minus 30% Discount = $ 63.00
Order Nr. CUBA255407