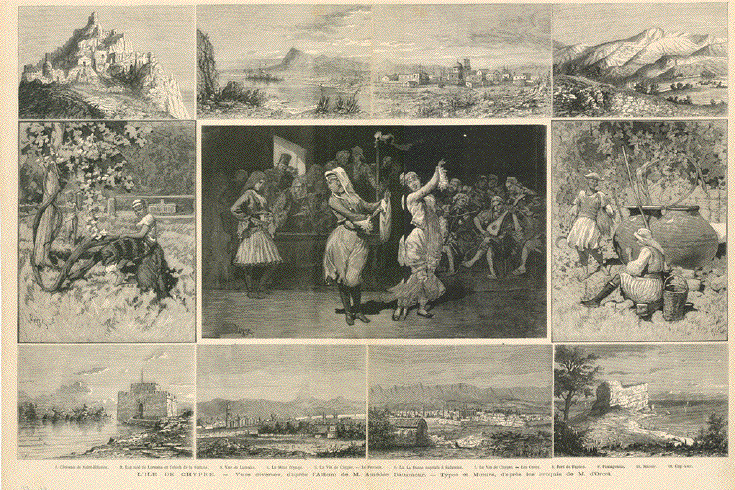 "L'Ile De Chypre"
1. Chateau de Saint Hilarion, 2. Lac sale de Larnaka et Tekich de la Sultane, 3. Vue de Larnaka, 4. Le Mont Olympique,
5. Le Vin du Chypre, - Lepresoir, 6. La Danse nuptiale a Salamine, 7. Le Vine de Chypre - Les Cuves,
8. Port de Paphos, 9. Famagouste, 10. Nicosie, 11. Cap Grec.
Wood engraving from the album of Amedee Damour after drawings by M d' Orcet, ca 1880.
Reverse side is printed. Vertical centerfold. Minor signs of age and use.
32 x 49 cm ( 12.5 x 19.2 ")
Order Nr. CYPRUS242188 SOLD