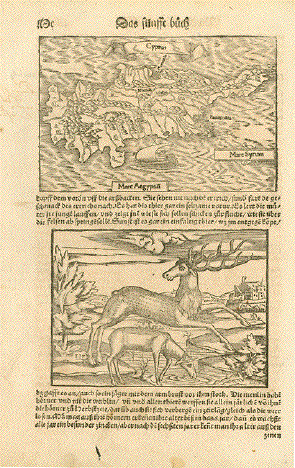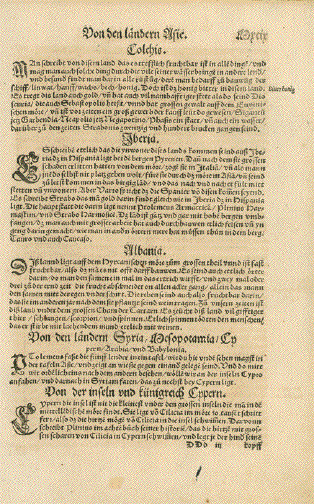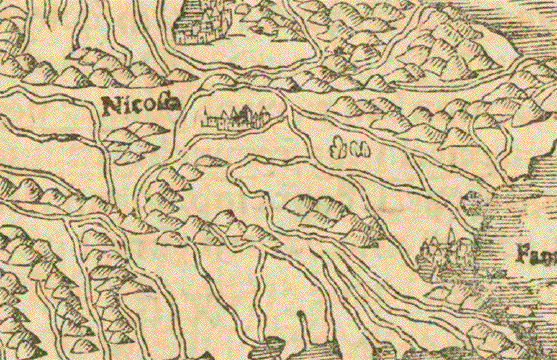 "Cyprus" Zypern
Karte der Insel / Map of the island
Holzschnitt auf der vollen Buchseite / Woodcut on the füll book page
Aus / Published in "Cosmographia" von / by Sebastian Münster (1488-1552)
Zustandsbeschreibung: Guter Abdruck aus einer frühen deutschsprachigen Ausgabe - Basel, 1553
Leichte, gleichmässige Alterspatina. Obere Einfassungslinie der Karte hat ein winziges Löchlein.
Die Margen teilweise fleckig mit Alters- und Gebrauchsspuren. Lachlein - Margen unten
Condition: Good imprint from an early German language edition - Basle, 1553
Light general age patina. There is a tiny hole on the upper map border line. Margins partially spotty and with traces of age and use.
Small hole in lower margin.
Rückseite hat den Artikel über Zypern
Reverse side has text print of the article about Cyprus.
Abmessungen / Measurements Karte / Map: 9,7 x 14,8 cm (ca. 3.8 x 5.8")
Seitengrösse / Page size: 31 x 19,5 cm (ca. 12.2 x 7.7")
$ 310.00
Order Nr. CYPRUSMAP251522