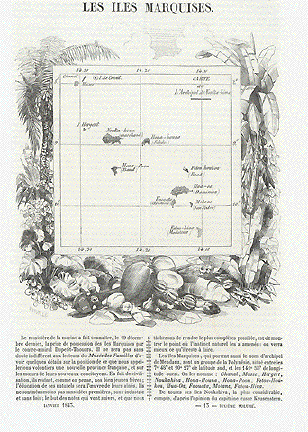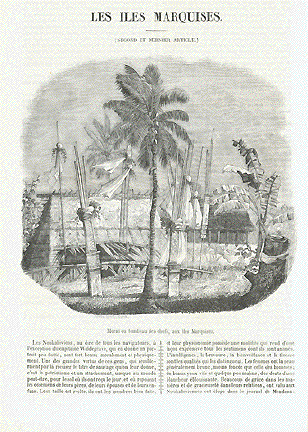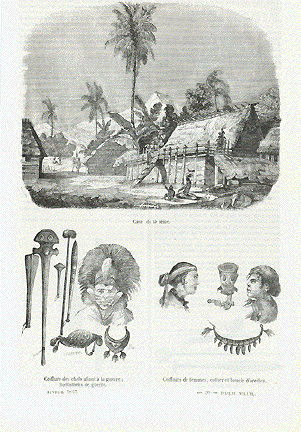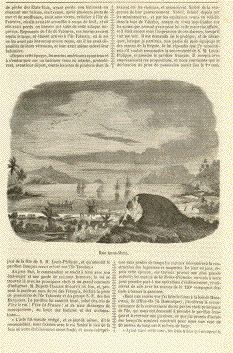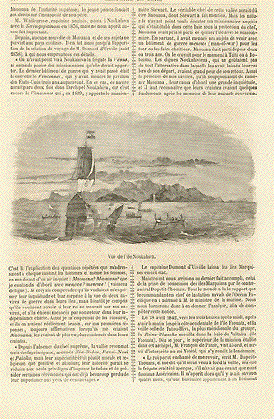 "Les Iles Marquises" Marquesas archipelago.
Article (10 pages on both sides) with numerous wood engravings as listed below.
The island group belongs to French-Polynesia
The descriptive article, in two sequences, was published in Paris 1843. Text is in French language.
Author is undisclosed. Signed only with initials: H.N.
Front page shows map of the island group of the Marquesas
Winthin the article are he following wood engravings:
- Vue de l'ile Noukahiva- Baie Anna-Maria
- Episode de l'arrivee de M. Dumont d'Urville
- Prise de possession par M. Dupetit-Thonars
- Morai ou tombeau des chefs, aux iles Marquises
- Case de la reine - Coiffure des chefs allant a la guerre, instruments de guerre -
Coiffures de femmes, collier et boucle d'oreilles
- Instruments de peche, Tambourin et flute
- La reine de Noukahiva - Tetes de chefs
Light general age toning. Otherwise very good.
Page size: 27 x 17,5cm (ca. 10.6 x 6.9")
$ 85.00
Order Nr. SOUTHPACIFIC246289