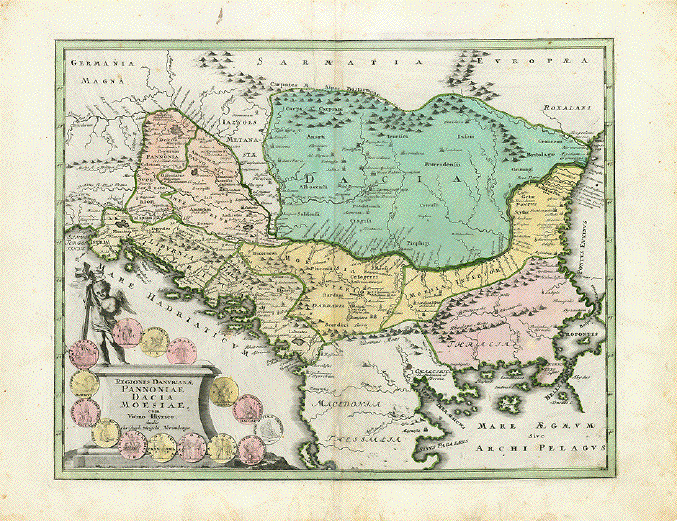 "Regiones Danubianae, Pannoniae, Daciae, Moesiae cum Vicino Illyrico"
Historic map showing the Balkans. Both sides of the Danube from Comagena (Tulln, Austria) to its mouth (Black Sea). Roamn coins and medals around title cartouche.
Type of print. Copper etching
Color: Original hand coloring
Author: Samuel Faber (1657-1716)
Publisher: Christoph Weigel (1654-1725)
Published: Nuremberg, 1720
Edition: Weigel reissued "Atlas Scholastichodoeporicus…" which Faber originally published in 1716.
Condition: Beautifully bright original hand coloring. Reenforcement and small repairs along centerfold. Wide margins spotty and a bit wrinkly. Margins have traces of age and use.
30,8 x 38,8 cm (ca. 12.1 x 15.2")
Order Nr. BALKANMAP239220SOLD