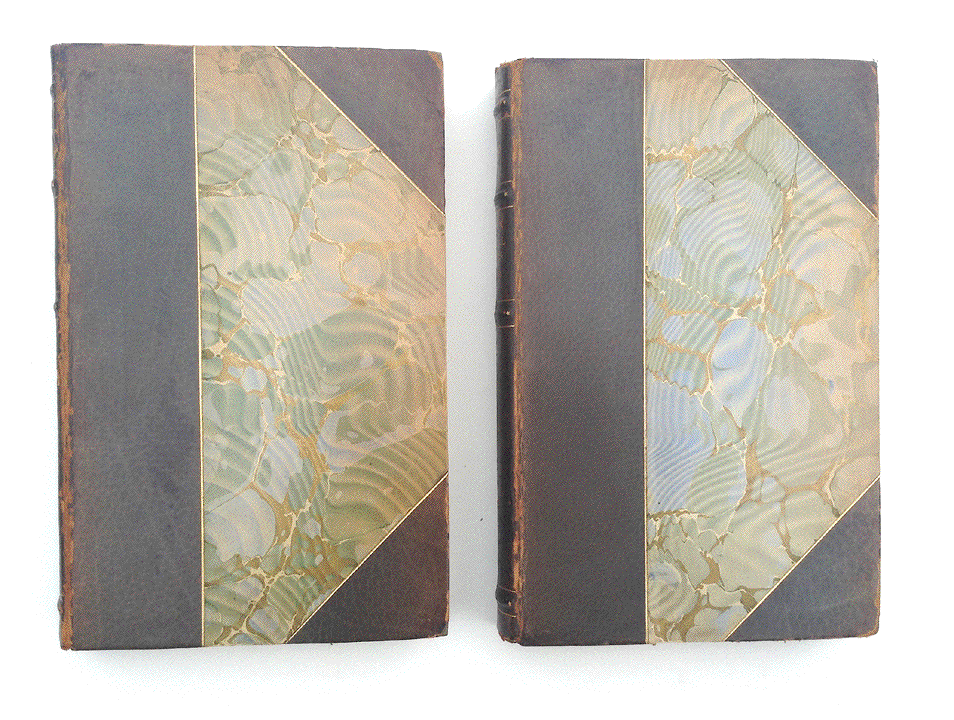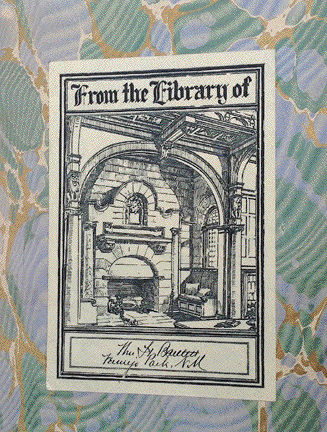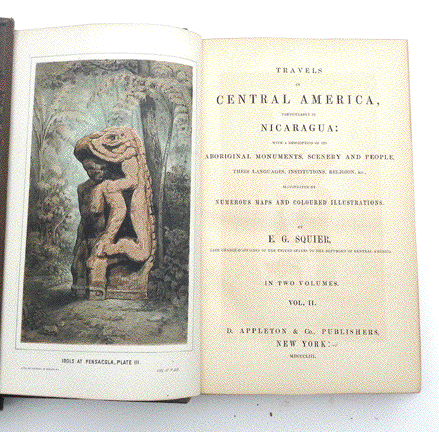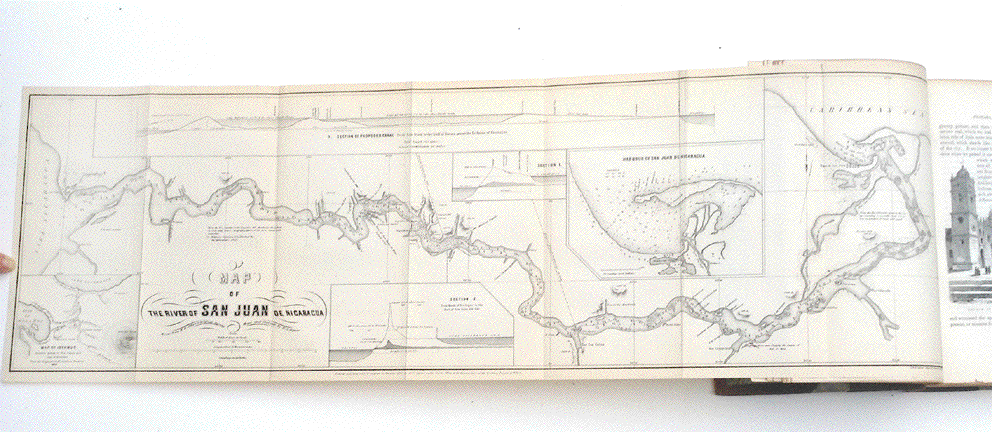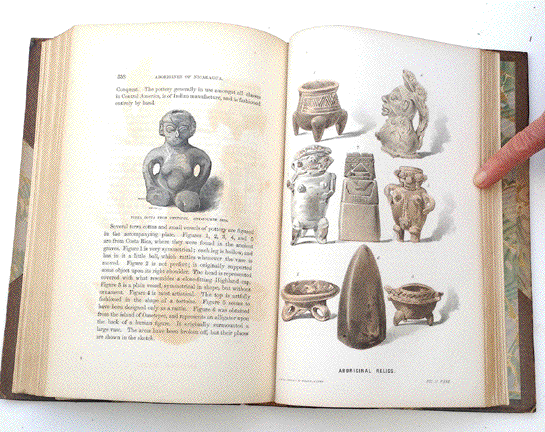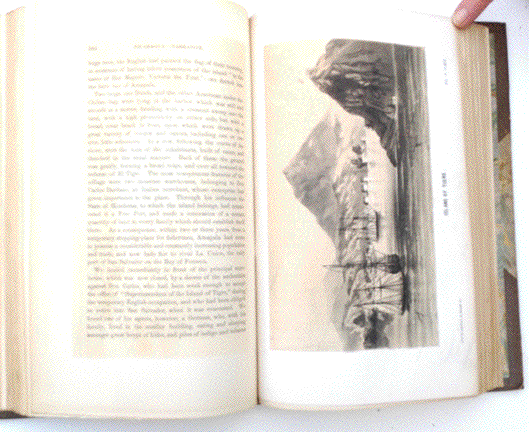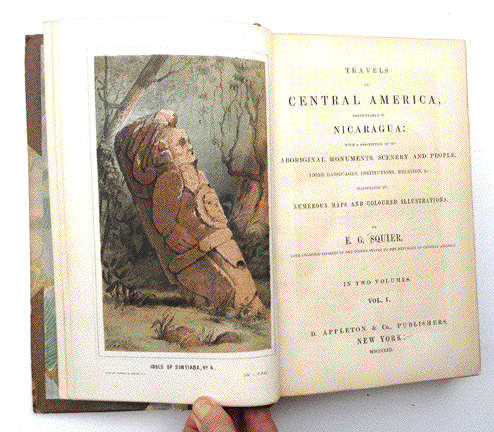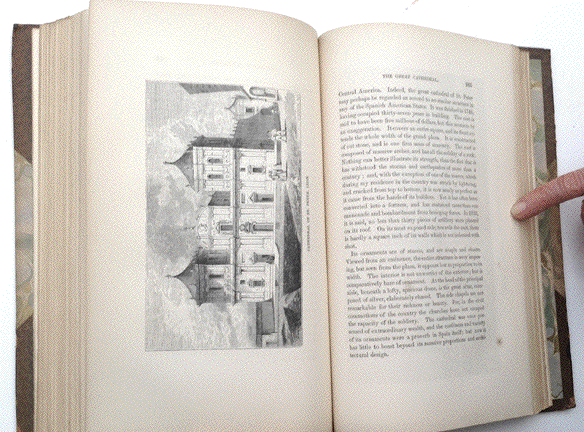 "Travels in Central America, Particularly in Nicaragua: With a Description of Its Aboriginal Monuments, Scenery and People, Their Languages, Institutions, Religion, & c., illustrated by numerous maps and coloured illustrations, by E. G. Squier, Late Charge-D'Affaires of the United States to the Republics of Central America"
Volumes I and II. Published by D. Appleton & Co., New York, 1853.
Volume I - 424 pages. Volume II - 452 pages Size. 8vo.
There is an Ex Libris (see photo) inside the cover from William H. Bartlett.
It was William H. Bartlett (1850-1918), a wealthy American business man purchased, in 1902, 205 000 acres of land near Vermejo in New Mexico from the Maxwell Land Grant Company.There he built three residences, one for himself and his wife, the Casa Grande, the other two for their two sons. Later he expanded this property to 300 000 acres. He named his vast possession The Vermejo Club, where, the most important business men regularly met and former US-presidents were guests as well as celebrities from Hollywood.
Bartlett owned an important and valuable library. For his "Ex Libris" sticker he used the fire place of his mansion, Casa Grande, for background decoration. Ted Turner bought the property in 1996. The Casa Grande is still standing, and as far as we know, Ted Turner is using it as his residence in Vermejo.
The set of two books we offer here were once part of Bartlett's library, which was dissolved after his death. Both volumes have Bartlett's original "Ex Libris". Please see photos.
Hardcover, partially leather. Both books are in good, solid condition with
signs of age and use on the covers. No loose pages. Texts and illustratons are in good, clean condition.
On the page before or after each illustration is a light brown
imprint from the colored lithograph. See photos.
Price for the two books: $ 600.00 NO DISCOUNT!!!
Order Nr. BOOK255795