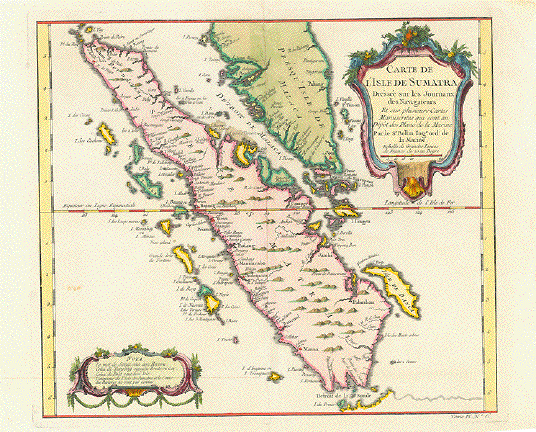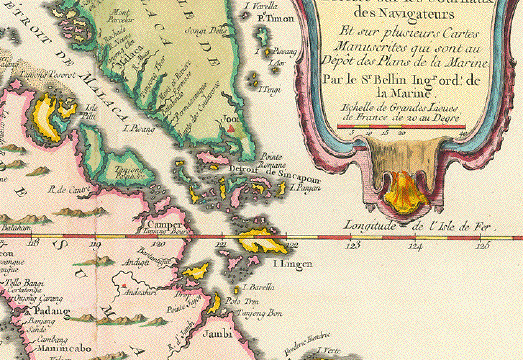 "Carte de l'Isle de Sumatra"
Hand colored copper etching by Jacques Nicolas Bellin (1703-1772)
Bellin was Chief cartographer of the French Navy
Bellin published this map in his "Petit Atlas Maritime". Paris, 1749
The here offered map was published in tome 9 of "Histoires Generale Des Voyages"
Author: Abbe Antoine-Francois Prevost (1697-1763)
15 volumes. Paris, 1746-1760
Map shows the Island of Sumatra,
The Peninsula of Malacca (Malaysia),
The City (Republic) of Singapore,
The equator running right through the center.
Very pleasant hand coloring
Prevost's Histoire des voyages was a series of small sized books, which explains why this map has several vertical and horizontal folds, namely to fit the book size.
24,5 x 28 cm (ca. 9.6 x 11")
$ 320.00
Order Nr. SOIUTHEASTASIA245644